Discover more from Life Inside the Bubble
A newsletter about privilege, class, and wealth.
Why I Lost My Job 
A journalist tries to figure out what happened to the media industry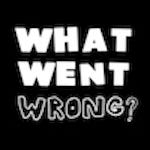 Welcome back to What Went Wrong?, a newsletter about the failures, inefficiencies, and screw-ups that define 21st-century American life written by Harry Cheadle. This is about how I lost my job and started this newsletter in the first place:
On Friday, May 15, my nine-plus-year streak of working for VICE Media came to an end. An all-staff email from the CEO went out that morning informing us there would be dozens of layoffs, and over the course of the next few hours people were invited to one-on-one video meetings with HR where they were told they were no longer with the company. "Gut punch" is a cliche but when I got the Slack notification inviting me to a Google Hangout (so 2020!) I actually did feel it in my stomach, the same place you feel it when an elevator suddenly drops. 
After my shock faded I felt an urge to learn about my own layoff. I'm the sort of journalist who likes looking for explanations of why bad things happen, with the perhaps naive belief that maybe we can all learn how to prevent a similar bad thing from happening in the future. So why did I get laid off?
I don't mean Why me, and not someone else? That's a question the freshly laid off frequently ask the person doing the laying off, and it's understandable, but the answer is hardly ever satisfying. All the guides for managers advise them not to tell the employee the reasons for the decision beyond "we're making cutbacks" because it invites an ultimately pointless debate. In my case, so many talented people got laid off at VICE that I'm fairly confident the decision wasn't personal and I wasn't fired for doing a particularly bad job. 
It's also not like VICE was laying people off because it is an unusually poorly run media company. In months preceding my layoff, newspapers and web publications of all sizes, all across the country, had been furloughing or permanently cutting back staff, shutting down print editions, pausing their business entirely, or ceasing to exist altogether. This was happening even as people consumed more news than ever, with many sites reporting a pandemic-related surge in traffic. The problem was companies that usually place ads in newspapers, magazines, and websites were either slashing their ad budgets amid the pandemic-caused economic downturn, or didn't want their products advertised next to news stories about widespread death, disease, and misery. (When Black Lives Matter protests were dominating the news weeks later, some advertisers didn't want their content appearing next to stories about that either.)
Everyone is following their incentives here. Advertisers are scaling back in a time of uncertainty, and media companies are trimming the fat (*waves hand* hey, that's me!) as a result. In that May 15 email from VICE CEO Nancy Dubuc, which was widely reported on by Variety and other outlets, she noted the digital team, my team, the people who make most of the original editorial content that appears on VICE.com, was responsible for 50% of payroll costs but only 21% of revenue. 
It's clear my job disappeared primarily because it didn't make the company enough money, which follows a kind of ruthless capitalist logic I can weirdly respect. So my real question is: Why didn't I make my company money?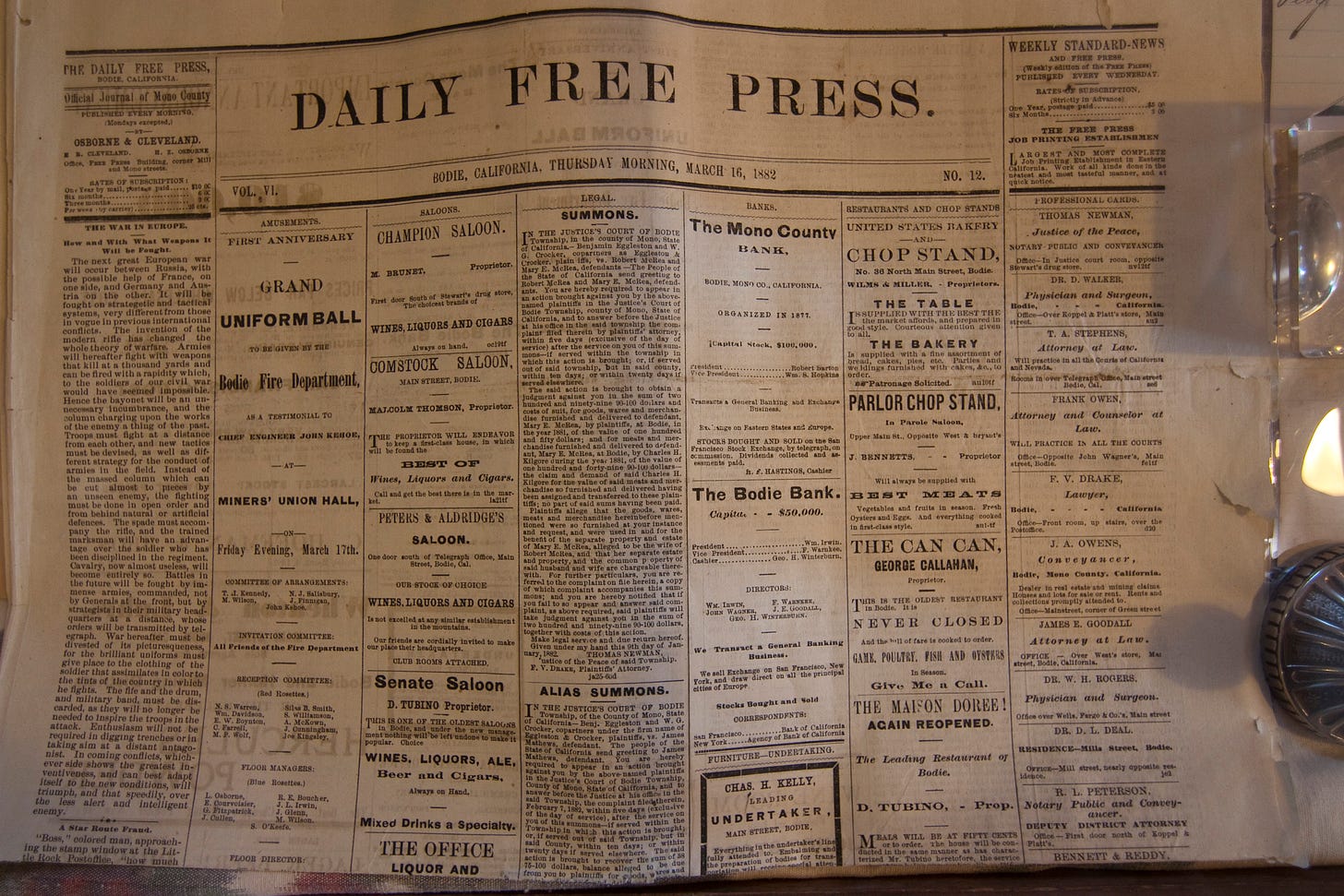 The good old days. Photo via Flickr user Jim Bahn.
Journalism used to be a good business, I swear
The work that I do writing and editing stories has rarely been directly connected to revenue. A publication putting out consistently good work might attract more subscribers and therefore be more attractive to advertisers, but individual articles don't really affect a media company's bottom line.
Writers and editors didn't have much of a reason to worry about that when newspapers and magazines were hugely profitable because of revenue rolling in from subscriptions, advertising, and classified ads. But as people began to get more of their news from TV, talk radio, and especially the internet, newspaper circulation declined, print advertising revenue dropped, and people who would have paid for classified ads went to Craigslist instead. As revenues dwindled, many smaller newspapers closed for good, and larger papers shed staff. Some newspapers were bought by hedge funds or private equity funds who focused on wringing as much profit out of the papers as they could, which meant reducing costs by, you guessed it, laying off staff. (You can sell ads even if the journalism next to those ads is not all that good.)
A similar drama played out in the magazine world, as the value of glossy print advertisements dropped and the business as a whole ceased to be glamorous or even all that lucrative; once iconic titles like Newsweek and Sports Illustrated are now shadows of their former selves.
Most of this happened before I became a journalist, and I've never been too nostalgic about print as a medium. Newspapers in particular failed partly because they didn't innovate, becoming easy prey for competitors like Craigslist. Even today, many newspapers have crappy, poorly designed websites. In a 2009 New York Times story about plummeting ad revenue, newspapers were apparently about to "begin developing plans for new revenue sources like charging readers online, an idea that most of the industry had rejected until recently." This is like the dinosaurs mulling a way to protect their planet from a meteor while looking down into the smoldering crater.
The extinction of these lumbering 20th-century media giants should have been followed by the creation of more nimble and modern journalism companies. But even the shiniest and brightest new media firms have barely been able to survive.
LOL, WTF, FAIL: The three stages of the online media business
When I worked for my high school paper, every staff member was responsible for selling subscriptions and ads. That was the last time I had a journalism job that had anything to do with directly bringing in revenue, and I was a really bad salesman. So I don't really know the details of the media business as well as I should, but I know that there are two main ways a news website brings in money: Either so many people visit your website that you can make a lot of money through advertising, or your journalism is so highly valued subscribers will pay to read, watch, or listen to it.
The good news is that there is now a lot of money in digital advertising—more money than there is in print or TV advertising. But the vast majority of that money goes to Facebook and Google. Tech companies not only control the ads, they also control the stream of readers to news websites, which is why media companies spend so much time making sure stories are packaged in such a way to be attractive on social media and highlighted by Google's all-powerful search algorithms. This has put media companies in a position of servitude to tech titans, with embarrassing results:
It's possible that if my job had brought in more revenue, I wouldn't have been laid off. But how could I have done that? Even the amount of traffic my articles received depended in part on an opaque set of algorithms and conflicting business models several layers above my head. Whether I produced journalism that was "good," by whatever metric you want to use, had very little to do with the financial success of VICE. Many journalists today are in my exact position, trying to work as hard as possible while knowing that no amount of awards or accolades will save their jobs.
Relying on advertising revenue is such an obviously bad idea that in recent years new media companies have tried to "diversify their revenue streams" or whatever, meaning that BuzzFeed sold cookware and VICE bought a TV channel. More recently, Vox has simply asked readers for donations. (All three companies have been hit by layoffs, pay cuts, and/or furloughs amid the pandemic.) 
Many new media companies grew in statue in large part because they were propped up by venture capitalists hoping they were investing in the future of news. But neither VICE or BuzzFeed appears to be profitable yet, and meanwhile smaller venture capital-backed sites have straight-up collapsed. The famously millennial news site Mic once gave its employees custom Nikes; in 2018 it fired most of its staff and was sold for next to nothing. (It now operates as part of a set of sites owned by the digital mini-mogul Bryan Goldberg.) Even before the pandemic-caused economic collapse, layoffs were fairly routine at most news companies, new or old. The future of media, it turns out, looks like the media's past, which looks like a brick wall.
---
Here, I'll try to end on an optimistic note
One obvious solution to all this is to get people to pay journalists and news websites directly for the content they consume. Subscription models have seemingly worked for a few really big, world-famous, premium-tier publications like the New York Times or the New Yorker, and also some independent journalists and podcasts with devoted followings, like Chapo Trap House or the most popular Substack writers. It's hard to bring in so many subscribers that you turn a profit (even the fancy sports site The Athletic reportedly hasn't gotten there yet), but it seems like subscription-based publications are somewhat insulated from the advertising collapse that has decimated their competitors.
But not all journalism is going to attract enough subscribers to pay for itself. It's relatively easy to convince someone to subscribe to the New York Times or the Washington Post, but smaller local papers have fewer potential subscribers and a much less polished product. (Local news has been hit hardest. One 2018 study found that 1,300 U.S. communities, many of them in rural areas, had become "news deserts" that lack any local paper at all.)
And subscription-supported journalism brings a bunch of questions with it. Some stories may reveal important injustices or even criminal conduct, but does that mean that people will pay to read them? And if someone already subscribes to the Times and the Post, how do you convince them to subscribe to yet another publication? Is there a limit on the number of people who will pay for news? Finally, if the media decides that paywalls are the future, does that mean people who can't afford subscriptions will be too poor to know what's going on in the world?
"We don't publish newspapers to make money. We make money to publish newspapers." –old publisher saying
I know I said I'd end on an optimistic note. Here goes: I think that services like Patreon and Substack that allow journalists and other "content creators" to get paid directly by their audiences is a simple and direct way of avoiding the sometimes confusing economics of the media industry. And newspapers that have (belatedly) invested in their websites and online subscriptions, and that create a high-quality product, seem more likely to thrive, even though those papers will probably all be in major metropolitan areas. I also think that media companies will figure out sustainable business models, even though it has taken a lot of layoffs, including mine, to get there. 
But journalism is never again going to the hugely profitable industry, and the sooner the people at the top realize it, the better. Ideally, your media company believes in the old publisher adage, "We don't publish newspapers to make money. We make money to publish newspapers." If your media company is trying to maximize profit, chances are the executives will look at the least profitable employees, inevitably the journalists, and wonder why they have so many of those. 
And pretty soon, those journalists are going to be out of work and starting Substack newsletters. See you next week! 
If you enjoyed reading this, subscribe and tell a friend! If you want to talk to me about this story or anything else, please email me.